Page St. Sound Lab
This Portland based premium recording studio is catered to the diverse creative community. They offer services including tracking, mixing, editing, sound design, production, and mastering. 
During my summer internship at Leverenz & Associates, I attended an event and a couple meetings with the owner to learn more about their brand and vision. The first time I visited Page St. I was in awe with the aesthetics and vibe of their studio. The bright yellow door and matching wall is impossible to miss as you enter the facility. 
During my meeting with the owner Frankie, I took notes about how he wanted to move forward with his brand. Note-taking was helpful during this meeting to share this information with my supervisor and team. My boss and I pitched forward some ideas of possible collateral that we envisioned would be helpful for Page St.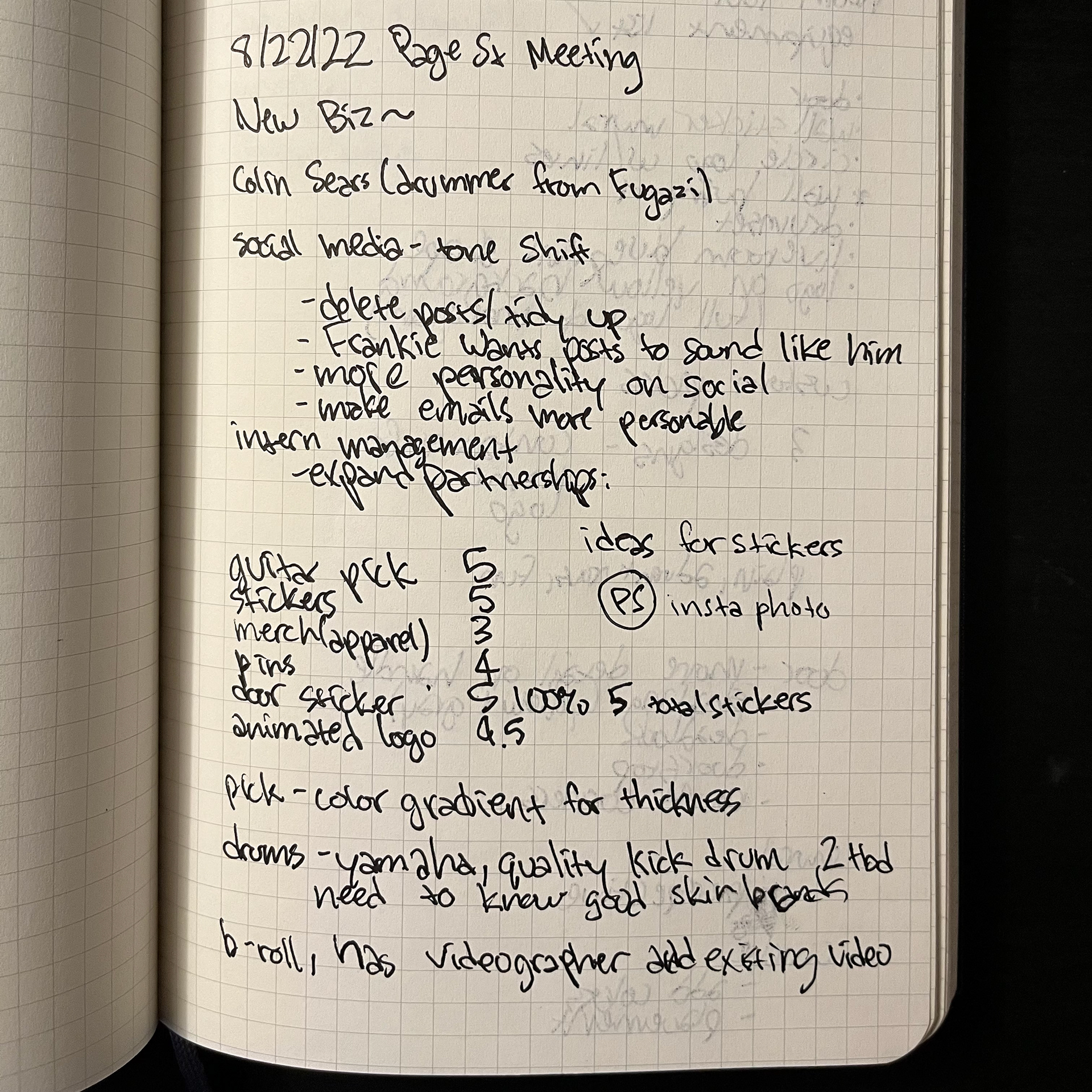 Thinking back on visiting the studio, I knew I had to sketch up an illustration of their vibrant yellow door. Following that, I also created the yellow wall as well, designed from the perspective in my photograph. The third sticker is their monogram, along with wavy lines and holofoil gradients that follows their email campaign assets. Lastly, I came up with the idea of custom guitar picks, which was a perfect accessory for their brand.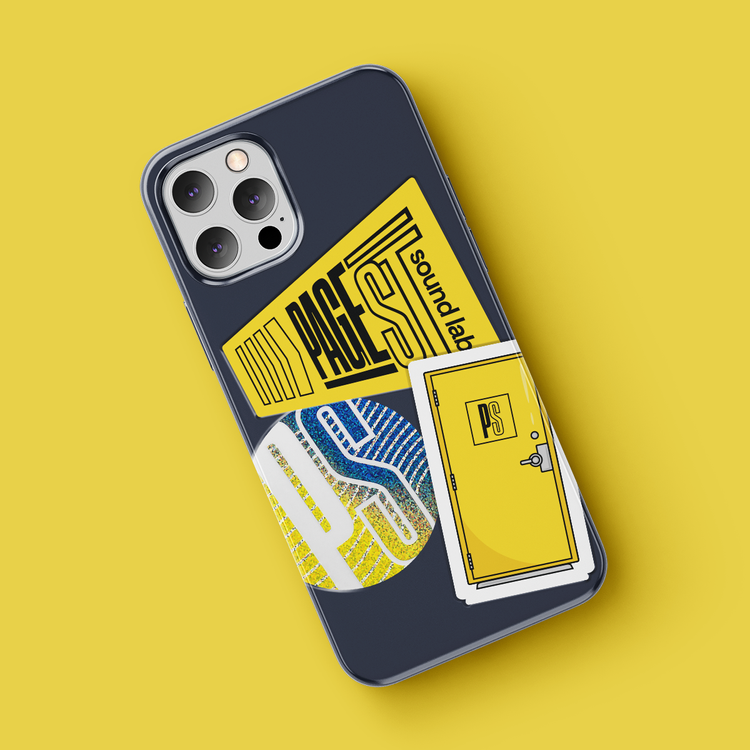 I loved the vibe of the studio so much, with all of the instruments, wood wall panels, and lighting. I made a b-roll video to capture the essence of the room.